November 01, 2021
Consider with Sarah Sikora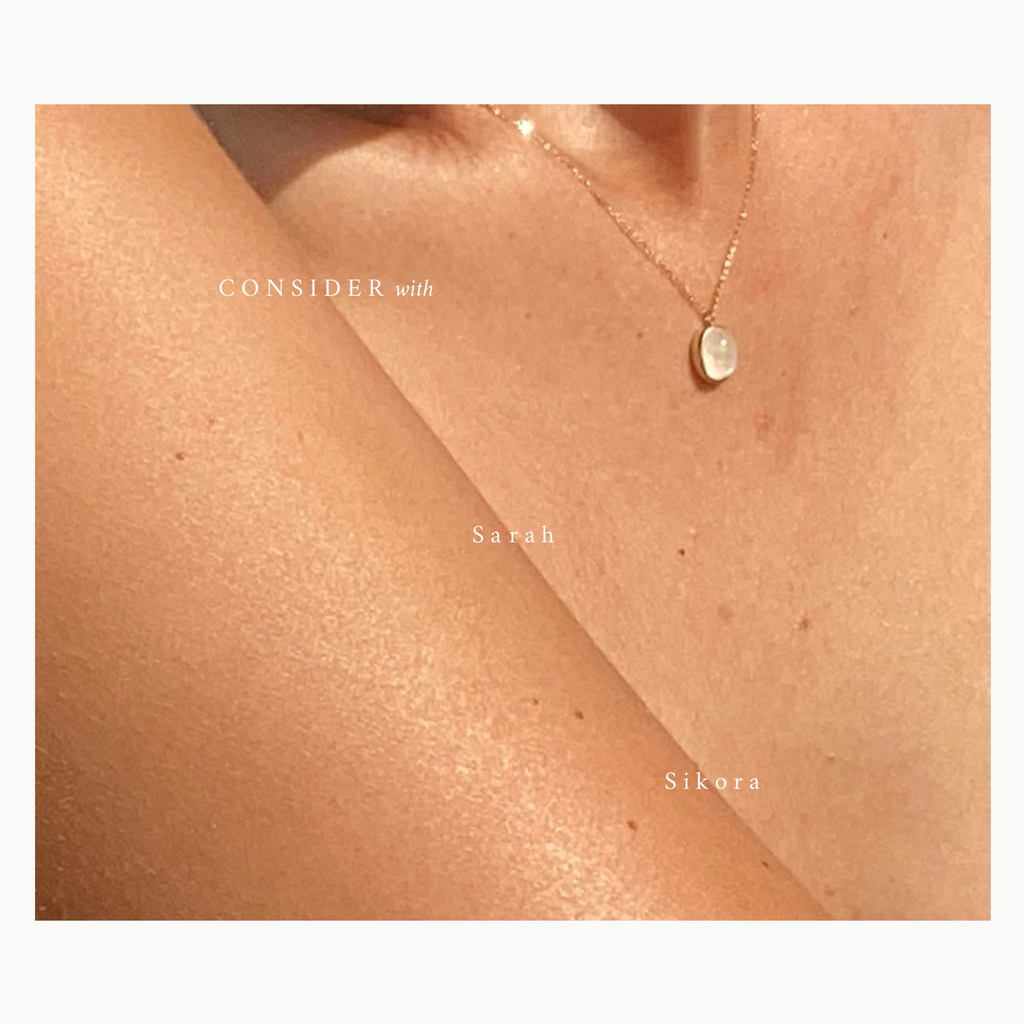 1   What makes you feel safe?
1   I feel the most safe when I am surrounded by people who I know love me deeply and honestly. 
2   What fills your heart up?
2   New adventures, spontaneity, creating connections, timeless moments. My heart is full when I am living in the moment and truly taking life at a slow pace. 
3   Do you have any rituals?
3   
I love getting a coffee in the morning, replying to emails, walking my pups, and participating in self love. More recently, I have taken up reiki, another tool that has been extremely satisfying to challenge myself with on my journey of self love and self acceptance.
4   What does self-care look like to you?
4   
Self-care is anything that makes you feel strong, healthy and driven. My self care rituals lately have been therapy sessions, reiki practices, journaling, reading, and deepening connections with those around me that I feel the most drawn to and inspired by. 
5   What are you most thankful for?
5   
I am most thankful for my perseverance. This past year has been extremely difficult, as I have had to shift through a lot of loss and change. Through this shift, I have become such a stronger version of myself. I have gained more acceptance and appreciation for myself than I have ever imagined I could hold.