July 14, 2022
Consider with Camryn Sumner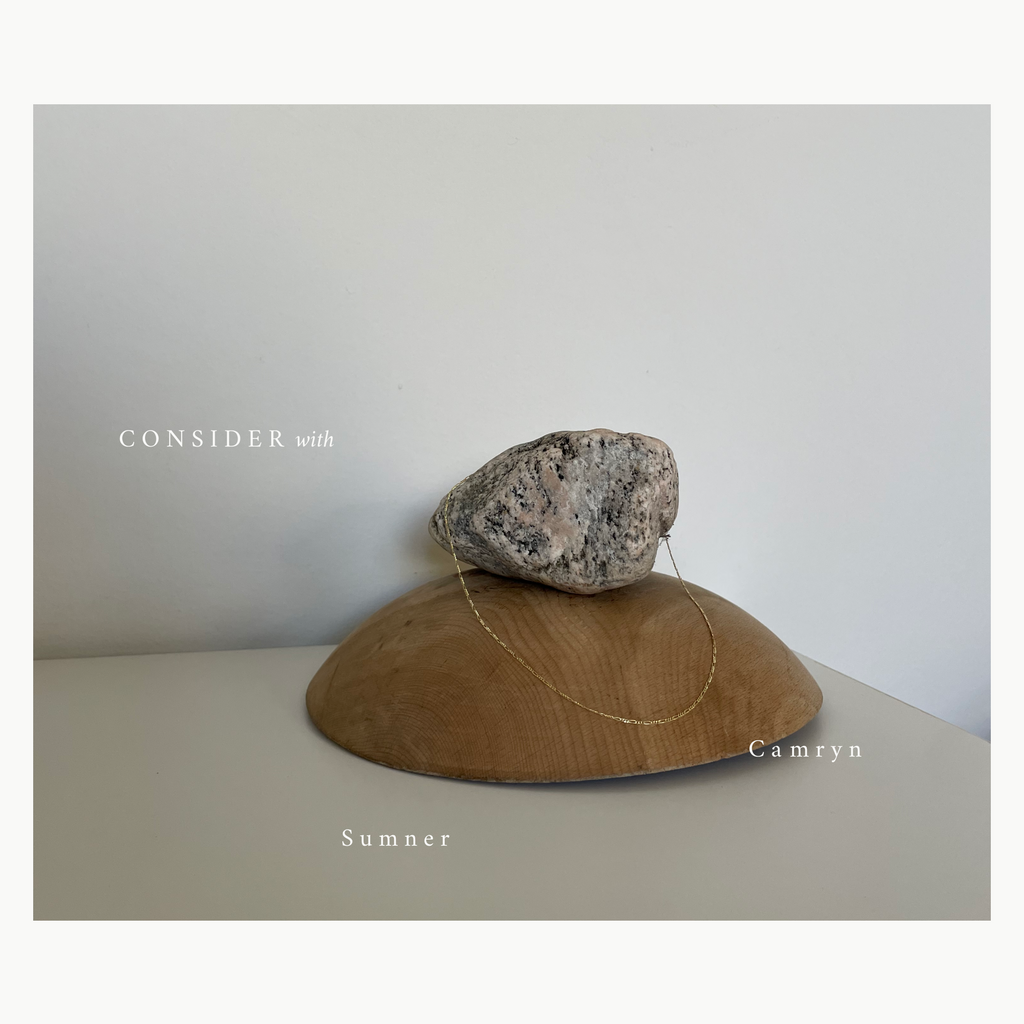 1   What fills your heart up?
1   Quality time with my husband, long warm beach days with my family at our favorite coves, quiet nights at home, and outdoor summer evenings filled with delicious food and sweet friends into the night.
2   What moves and inspires you the most?
2   Nature. Living in Southern California, we get lots of time by the ocean in beautiful coves or rolling grassy hills. I am always inspired when the new seasons come. The colors, weather, and foods begin to change.
3   Do you have any daily practices?
3   My daily practices are ever-changing depending on the season of life and what my day looks like. I try to keep this flexible and use it as a guide to feel my best. The first hour after waking, I love journaling with an oat cappuccino in hand. I spend an hour walking by the ocean in our small town or doing an at-home Pilates class. To end the day after having dinner together, my husband and I love to take a light walk to debrief our days and enjoy the sunset.
4   Describe a memory that makes you feel joy.
4   Our wedding day. Every time I think back to that magical day, I have a smile on my face; a perfect sunny late April evening, among citrus groves and filled with our closest friends and family, marrying my best friend. A night that started in the warm spring sun and ended dancing under the trees in the cool spring forever will fill my heart with so much joy.
5   What does self-care look like to you?
5   I try to have one night mid-week or Sunday afternoon to pamper myself and enjoy some time alone. My ideal self-care routine would be a candle-lit bath with Epsom salts, a hair and face mask, gua sha, and an application of face and body oils. I finish with some organic dark chocolate and tea, reading my favorite book or watching my favorite show cuddled in bed.